Name: The Beast of Lycan Isle Collector's Edition
Release Date: 26 November 2012
Developer: Gogii Games/Silverback Games
For iPhone and iPod Touch
HD for iPad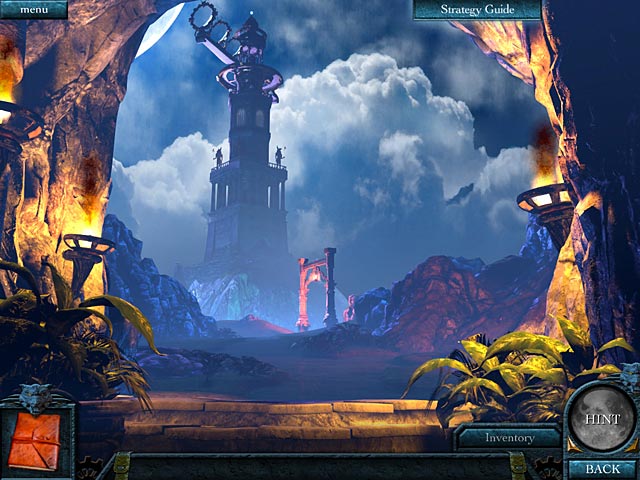 We remembered how we loved
Theatre of the Absurd
of being different, Silverback Games and Gogii is back and bring us their newest Hidden Object Adventure title called The Beast Lycan Isle.
It is sad to say that this game is not as great as their previous games, it is still very different from other Hidden Object Adventure games but maybe this time, it is different in a not so good way. Firstly, you can easily notice that the graphics are different. You would already be familiar with this type of graphics if you've played other titles by Silverback, they're weird but beautiful in their own way. However, we found some scenes in this game to be quite ugly and also characters are not good-looking too.
The story about a beast who captured your friend is surely not new, but the developers put the story in a way that can still engage the players. The secrets and mysteries are slowly revealed through cut scenes, notes and dialogues. For dialogues, they're nicely written so it's quite shame that the voice overs are so bad. This fact doesn't apply much with the main heroine's voice (fortunately, because she speaks all the time) but voices of other characters got echoes every time they speak. We not sure if the developers did this on purpose or it's technical errors but either way, these echoes make the it really hard to catch what the characters are saying (there're still subtitles anyway).
Hidden Object scenes are not really hidden object scenes, we should call it 'highly interactive fragmented object scenes', this is really cool in our opinion because it shows some creativity and they are actually fun! Few scenes also ask you to match the images at the bottom of the screen with the actual one in the scene, these are quite fun as well. Puzzles are on the easy side and are not really unique. The hint system works not so good outside HOG scene, it tells you clues of what to do next; sometimes these clues are too vague that we can't even figure what we suppose to do. Luckily, the game offers us a Strategy Guide with Collector's Edition's purchase and this Strategy Guide is really smart, it follows your progress and open the right page for you whenever you try to use it.
The gameplay is strange in many ways and it is on the less challenging side. We are are many people (of course, including us) will found that there is too much hand-holding, it is like the game insulting our intelligence, not a lot of brainwork is needed to play this game. If you play in the easiest mode, the game will tell you everything from where to use the items in your inventory and where to go next.
The main game lasts around 3-4 hours for fast players and the Bonus Chapter might lasts up to 1 hour. Despite its reasonable length, Bonus Chapter is nowhere near the word 'great'. The Bonus Chapter requires you to search all over the island to find items and this results in an extreme amount of backtracking. The story is also pretty weak and makes not much sense. The Collector's Edition's Extras are really thin too, it includes Deleted Scenes, Art Development and Character Designs.
We wouldn't classify The Beast of Lycan Isle as a Collector's Edition worthy since the bonuses are really thin. The game itself is actually fairly entertaining if you can get pass the fact of how strange it is, it is strange and easy which sure will not suit everybody.
Graphics: 3.5/5 Stars
Sound: 3/5 Stars
Story: 3.5/5 Stars
Gameplay: 3/5 Stars
Puzzles: 3/5 Stars
Control and Navigation: 3/5 Stars
Fun Factor: 4/5 Stars
Extras: 2/5 Stars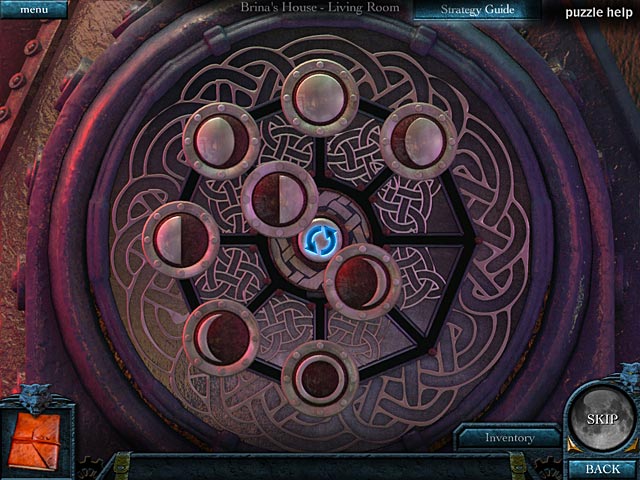 Rating: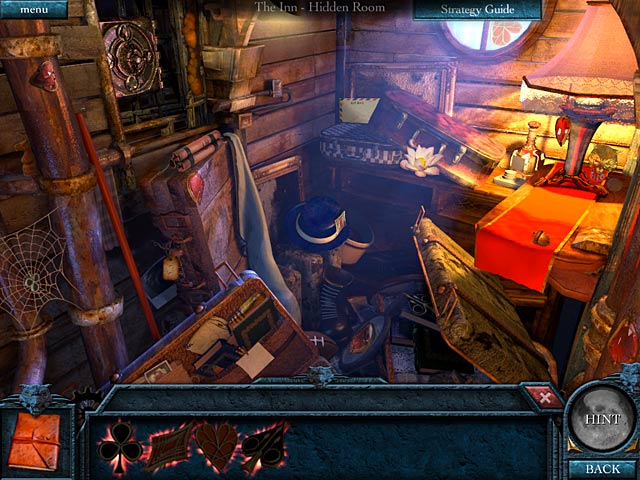 Looking for similar games? We recommend:
-
Mystery Trackers: Four Aces
-
Empress of the Deep 2: Song of the Blue Whale
-
Grim Tales: The Legacy
Share This: