Name: Mystery Case Files: Shadow Lake Collector's Edition
Release Date: 21 November 2012
Developer: Big Fish Studios
For iPhone and iPod Touch
HD for iPad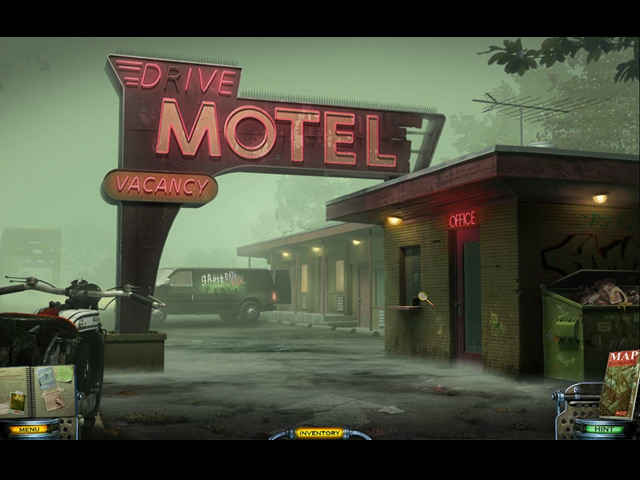 It's that time of the year again, in the past couple of years BigFishGames always released a new Mystery Case Files on Thanksgiving day. Anyway, is Shadow Lake really a brilliant Thanksgiving's present?
Mystery Case Files: Shadow Lake is the latest addition to one of the most famous Hidden Object franchises so we expected nothing less than a incredibly high production value and an extremely polished, entertaining gameplay. Yes, the production value of Shadow Lake is really high. This can be seen from the graphics which are realistic, stunning movie cut scenes and the excellent use of real-live actors which include the well-known Lea Thompson and her daughter. The acting could be said as one of the best we've seen in casual adventure games, the voice overs are also pretty great as well as the creepy, atmospheric music.
However, we found the graphics are very dusty and very dull. Locations aren't very interesting to explore as they might have been in the previous MCF games, scenes are dark and grey-tone, surely not much of an eye-candy.
The story is simply 'beat the evil' type of thing which has been overdone by so many developers. Although the story develops pretty quick and it starts to get better and more exciting after a while, we still find it relatively weak when compared to some great games in the market lately.
The Hidden Object scenes are quite different, they fill the whole room instead of just part of the scene. You will get a normal item list which you need to find, there's not much of an interaction, basically just open up a few more pop-up sub-scenes. Puzzles are very few in this installment and are not very creative either; they are fun to play though, just that they are too easy.
Another problem with this game is the annoying Inventory Bar, it comes in a radial type thing where you have to rotate it to find more items, this is fine for most games. But in this game, Cassandra, the main characters occasionally give you her drawings to play as a mini game (you get to match the drawings with the real locations) and these drawings once matched don't just disappear, they are still visible in your inventory. This becomes very annoying since she usually give you about 5-6 drawings at a time and they took up about half of the slots on the inventory bar so you have to rotate it all the way through to find other items.
On the other hand, Shadow Lake has a nice-looking, interactive map. The Strategy Guide also comes when you purchased the Collector's Edition, this is very handy since it only shows you where you need to be and the next step of your task so you don't have to waste time to flip the pages to find the right one.
The Collector's Edition extras are not very satisfying. There are 50 morphing objects to find as one of the bonuses but you find them for nothing, no rewards whatssoever. Moreover, the bonus chapter is only an area of the game and it is super short. Other extras are the typical ones, Wallpapers, Screensavers and one that might be a little bit exciting is the Behind-the-Scenes video.
We believe every big thing has its peak, MCF might already reached its peak in the last few years because the quality of the 2-3 later titles seem to have dropped dramatically. We can only hope that MCF is now goting through some recovery and the next one will be as great as some of the older ones so we could start saying that MCF is the best HOPA series again.
Graphics: 3.5/5 Stars
Sound: 4/5 Stars
Story: 3.5/5 Stars
Gameplay: 3/5 Stars
Puzzles: 3/5 Stars
Control and Navigation: 4/5 Stars
Fun Factor: 2.5/5 Stars
Extras: 2.5/5 Stars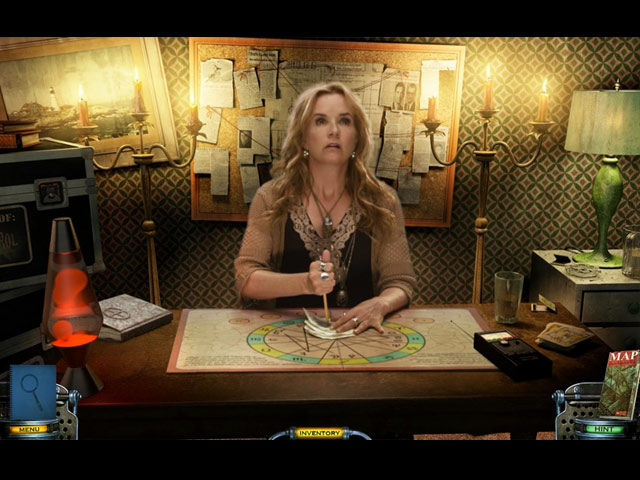 Rating: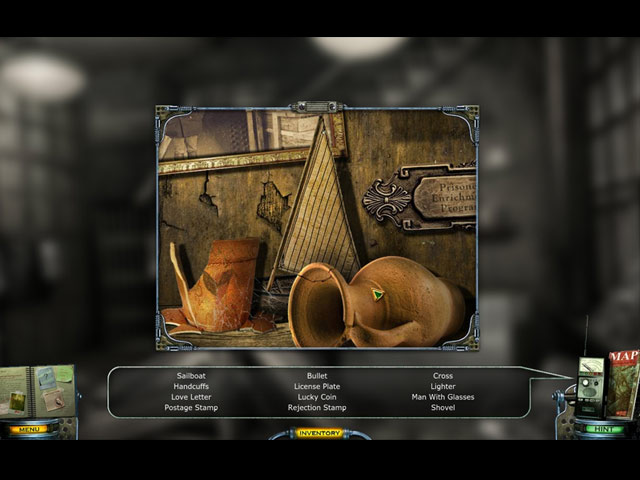 Looking for similar games? We recommend:
Share This: