Name: Lost Secrets: November 1963
Release Date: 20 November 2012
Developer: Gamemill Entertainment/Gunnar Games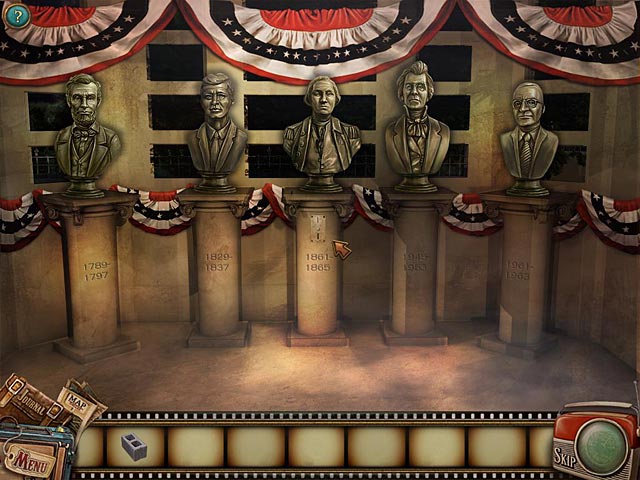 Lost Secrets: November 1963 was previously planned to be part of the well-known Hidden Mysteries series but obviously the developers think they should continue the long-gone Lost Secrets series and build up another memorable series as well.
Lost Secrets: November 1963 has an unique historical story about the assassination of President Kennedy. The game starts off very well on an airplane and then it will take you off to visit many locations in the history. The game will switch between past and present, this might frustrate some of the players since it is quite annoying and confusing sometimes.
The graphics are simple and clear. The developers could have added some details to the artwork because some locations look uninteresting and pretty dull. The tone of the game is also very 'brown', this makes the visuals of the game not very appealing. However, the music is great and helps create a mysterious atmosphere.
Although the game offers you various difficulty settings, all modes feature hint sparkles which will sure annoy those who like some challenges. There is a map in the game which allow you to jump and show you areas of interest but doesn't tell you areas with available tasks. Lost Secrets: November 1963 contains a large amount of Hidden Object scenes, these scenes are very basic and feature no animations, interactions whatsoever. Puzzles are sometimes creative but the instructions are a little bit vague and can cause frustration. The game has a great length, the game will eat up around 4 hours for normal or advanced players and may took longer for beginners.
Lost Secrets: November 1963 is a simple, old-fashioned game. It doesn't bring anything exciting to the casual game universe neither any outstanding aspect. It is a good enough game to play especially for history-lovers.
Graphics: 3/5 Stars
Sound: 4/5 Stars
Story: 3.5/5 Stars
Gameplay: 3/5 Stars
Puzzles: 3.5/5 Stars
Control and Navigation: 3.5/5 Stars
Fun Factor: 2.5/5 Stars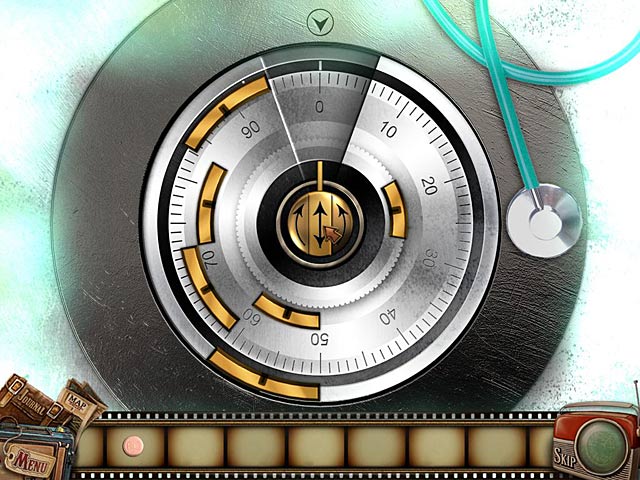 Rating: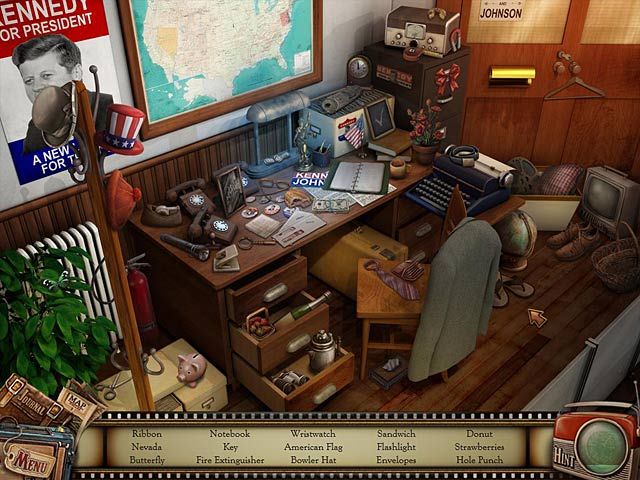 Looking for similar games? We recommend:
-
Hidden Mysteries: Gates of Graceland
-
Hidden Mysteries: Civil War
-
Hidden Mysteries: Buckingham Palace
Share This: