Name: Haunted Legends: The Undertaker Collector's Edition
Release Date: 16 November 2012
Developer: ERS Games Studio
For iPhone and iPod Touch
HD for iPad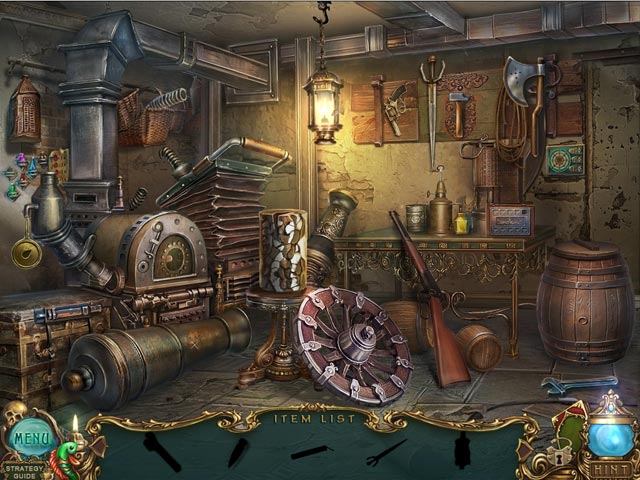 When the undead came up from their graves, what would you do? The famous Haunted Legends is series is back but this time, it's creepier than before!
Haunted Legends: The Undertaker has a very intriguing story. The story of the undead wondering around the town is surely hooking and since the story is also very strong, this might be ERS's game with the best story ever?
The gameplay is quite simple and is on the easy side. It involves a lot of backtracking which could be very annoying for some and many times, solutions to tasks are quite strange and quite illogical. Puzzles are fun to play but are nothing really new. Hidden Object scenes are a mixed of standard-list type and ERS's interactive type, both types are well done and entertaining!
We're glad to see the detailed, beautiful graphics from ERS back in this game. All characters' animations are very smooth and cut scenes are awesome. For those who complain about ERS's music being the same, you would be glad when you found out that The Undertaker uses freshly composed music and it is very nice indeed.
ERS finally includes a Hint button which actually 'works' outside Hidden Object scenes. Normally, ERS's hint system when being used outside HO scenes will only says 'There's nothing to do here' or 'Try to look elsewhere' and offer you no guidance on where to move on. Now, it offers you arrow to guide you the direction, a fantastic improvement! Thanks ERS!
There's nothing much to complain about this game, the length is reasonable as well as the Bonus Chapter. The Extras are more than we expected from ERS, it includes replayable Movies, replayable puzzles and Hidden Object scenes, Screensavers, Wallpapers, Strategy Guide, Concept Art and Music.
Haunted Legends: The Undertaker is a very captivating game, we are very happy to see some improvements from ERS-G even though if they are only little things. It is a great fun game to play, however, it has done nothing we haven't seen before.
Graphics: 4/5 Stars
Sound: 4.5/5 Stars
Story: 4.5/5 Stars
Gameplay: 3.5/5 Stars
Puzzles: 4/5 Stars
Control and Navigation: 3.5/5 Stars
Fun Factor: 4/5 Stars
Extras: 4.5/5 Stars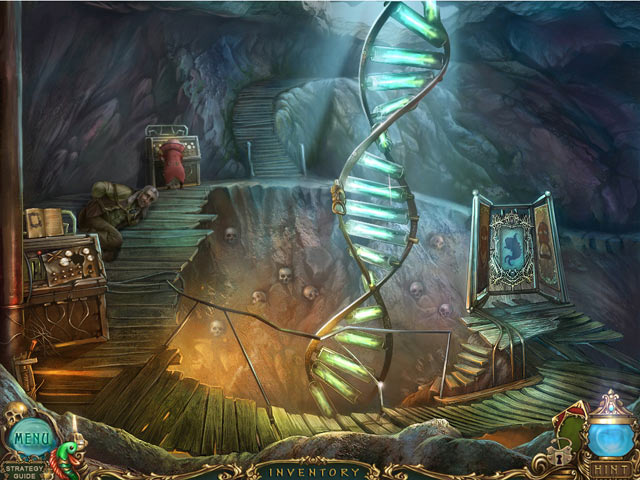 Rating: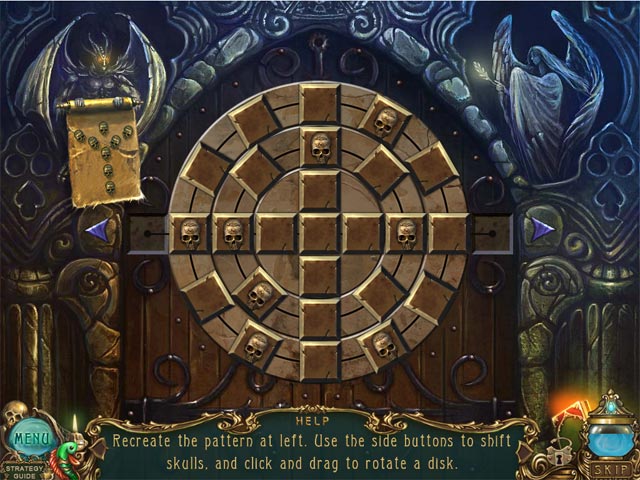 Looking for similar games? We recommend:
-
Spirits of Mystery: Song of the Phoenix
-
Grim Facade: Mystery of Venice
-
Nightmares from the Deep: The Cursed Heart
Share This: