Name: Death Upon an Austrian Sonata: A Dana Knightstone Novel Collector's Edition
Release Date: 09 November 2012
Developer: Boomzap Entertainment
For iPhone and iPod Touch
HD for iPad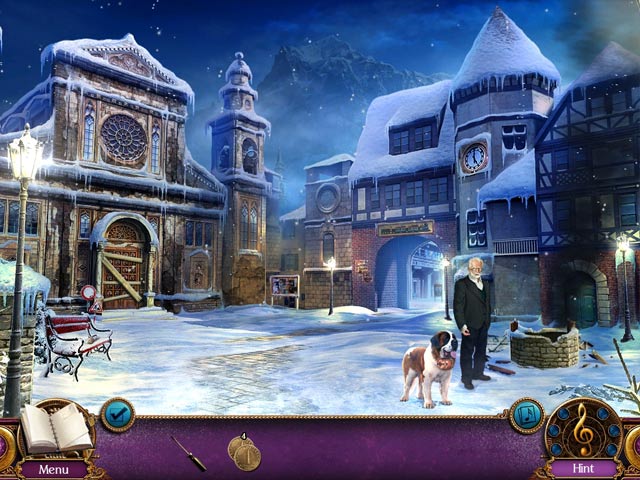 We really enjoyed the past two games in this amazing Dana Knightstone Novel series, therefore, we are really happy to see this third installment available.
Death At Fairing Point might have taken you to a mysterious but beautiful locations in Scotland, Death Under Tuscan Skies might very well brought you to the warm, summer and peaceful countryside of Tuscany but in Death Upon an Austrian Sonata, you would find yourself, as a famous journalist, travel to the chilly, cold town in Austria! As expected, all locations in this game are very well crafted and most of them are stunningly beautiful.
Death Upon an Austrian Sonata: A Dana Knightstone Novel might sound like a ghost-hunting kind of game but instead, it is very heart-warming and relaxing while keep you exciting at the same time. The storyline is a mix of mystical and romance and we fund the story in this game much more intriguing than in the previous Knightstone games.
As mentioned above, the game's visual aspects are outstanding. This also extends to its audio aspects. Both the music, sound effects and voice overs are awesome and fit the mood of the game perfectly!
Death Upon an Austrian Sonata is an adventure-based Hidden Object game. Hidden Object scenes are few and far between and all of them are highly interactive and extremely entertaining. Puzzles are mostly based on the typical styles but with quite cool twists, they are mainly on the easy side.
The only main concern about this game is its lack of challenge, even in the hardest mode which promised you no help still provides you with a few tips. The game is also pretty straightforward which makes the gameplay pretty easy. There is no map provided but that's not the main issue since there is not much of backtracking and the hint system is prefect!
The game is neither surprisingly long or disappointingly short, it's right in the middle. For us, the game last around 3 and a half hours but it could be longer or shorter depends on your experience. The Bonus Chapter is an epilogue which is as nice as the main game. The other extras are Cutscenes, Soundtracks, Screensavers, Wallpapers, a smart guide and achievements to be collected.
Death Upon an Austrian Sonata: A Dana Knightstone Novel is an outstanding, classy and logical game from Boomzap. Boomzap seems to win our hearts this year with amazing games since the start of 2012,
Otherworld
,
Awakening 4
,
Botanica
and this game.
Graphics: 4.55/5 Stars
Sound: 4.5/5 Stars
Story: 4.5/5 Stars
Gameplay: 4/5 Stars
Puzzles: 4/5 Stars
Control and Navigation: 4/5 Stars
Fun Factor: 5/5 Stars
Extras: 4/5 Stars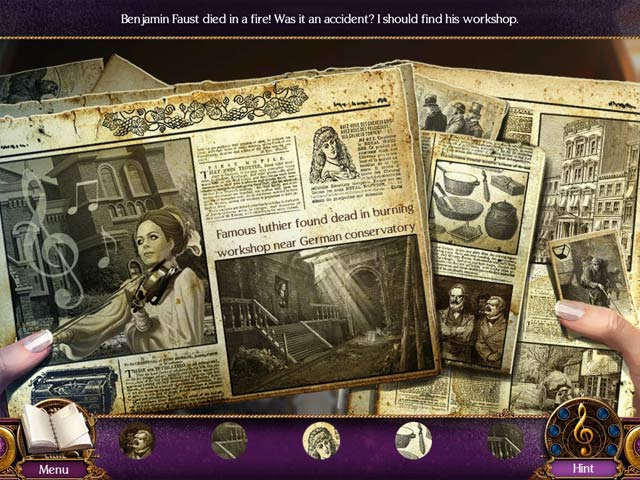 Rating: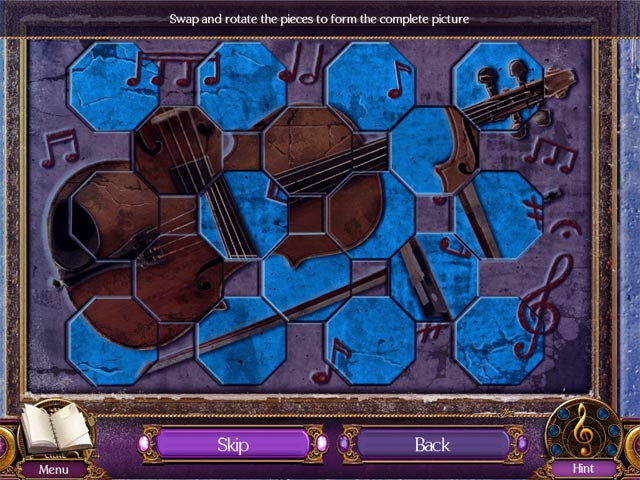 Looking for similar games? We recommend:
-
Maestro: Notes of Life
-
Mystery Trackers: Four Aces
-
Margrave: The Blacksmith's Daughter
Share This: