Name: Northern Tale
Release Date: 16 October 2012
Developer: Realore Studios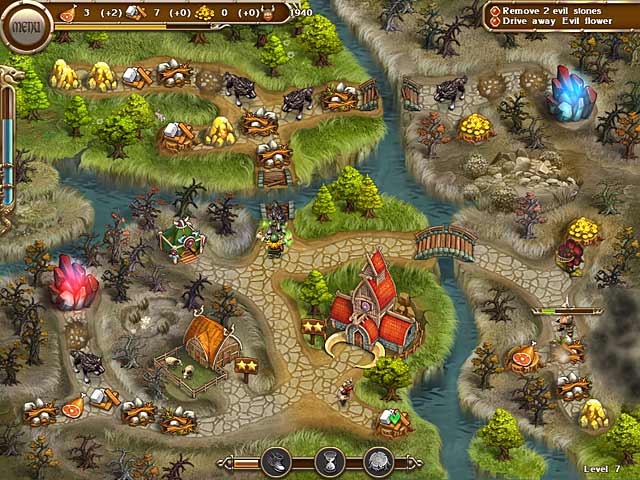 October seems to be a great great month for casual gamers, with so many outstanding games coming out. Realore Studios is one of the professionals on creating a fun Strategy game for all ages, with so many hit series like Roads of Rome and Island Tribe, Northern Tale is no exception!
As we said, Realore is an expert on creating this type of game so the development team surely knows best on what the players like and dislike. Northern Tale cuts out many of annoying features we faced before in other games and improve those 'already' good features to make them even better. One thing that is noticeably improved from the previous Realore works is the graphics, in this game, they are bright, colorful and attractive. The three stages of the game 'Summer, Fall and Winter' also represent by their unique and beautiful scenery which provide us some variations so we wouldn't get bored.
The story is also interesting, you play as a Viking King who just found out that your three daughters have been kidnapped and your kingdom is destroyed by the evil witch. Moreover, the witch also turned your daughters into animals. Your task is surely to rebuild the kingdom and defeat the evil witch! The music is as great as its visual aspects, the music is very pleasant while not be too relaxing or not irritating.
Northern Tale is a very nice blend of Time Management gameplay and Strategy gameplay. The game will offer you a lot of challenge, you have to think ahead on where and when you should use your resources collected and when to complete tasks. The game provides us with 3 different interesting modes, the first one is normal mode which is for experienced players as the levels are challenging and it's very hard to get three stars. The second is a mode where you can plan ahead by multi-tasking your workers and the third mode is an untimed mode. So whether you are a hardcore gamer or a beginner, you can definitely enjoy the game. Even though the game is already very well done, some unique or new features would be welcome too.
Northern Tale is an addicting and impressive Strategy/Resource Management game, it combines Time Management and Strategy together perfectly and will sure provide you with more than an enjoyable gaming experience!
Graphics: 4.5/5 Stars
Sound: 4.5/5 Stars
Story: 4/5 Stars
Interface: 5/5 Stars
Gameplay: 4.5/5 Stars
Fun Factor: 5/5 Stars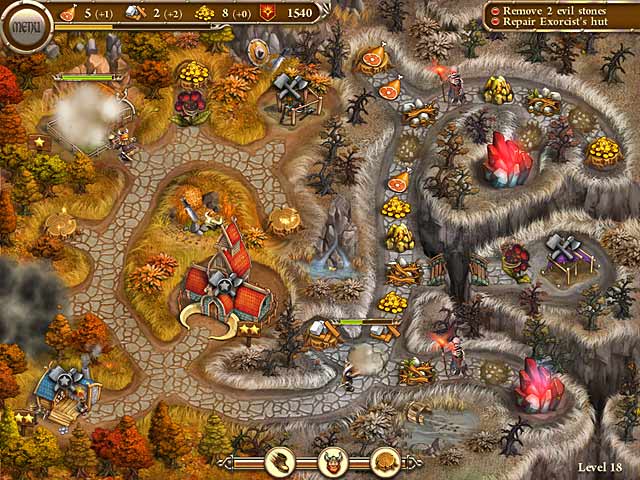 Rating: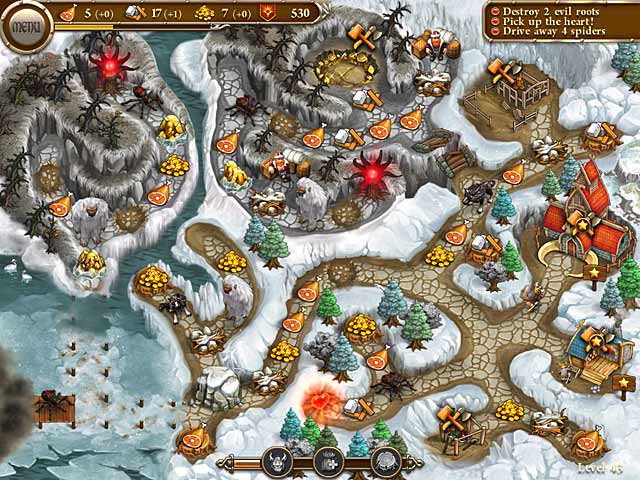 Looking for similar games? We recommend:
-Island Tribe 3
-
A Gnome's Home: The Great Crystal Crusade
-
Kingdom Chronicles
Share This: