Name: Farm Tribe 2
Release Date: 07 October 2012
Developer: Crio Games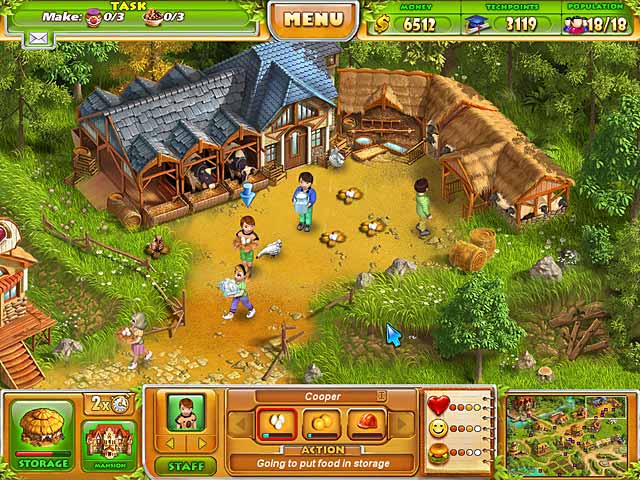 Farm Tribe 2 from Crio Games is a Farming/Strategy hybrid, we're sure many of you loved the first one so does the sequel lives up the expectations?
Farm Tribe 2 has similar gameplay mechanics as the first
Farm Tribe
but with different story and different location. The main idea of the story is fairly interesting, however, it's really weak and doesn't even need to get the game going. Since the story is weak, there is not enough motivation to keep us wanting for more. Yes, Sim/Strategy games are usually addicting and Farm Tribe 2 IS addicting but only when you playing it, once you quit the game, you feel like there's no point of returning back.
Visuals and audio aspects of the game is great, graphics are bright and colorful while the music is soothing. The game's interface is cleverly designed, it's very helpful while easy to use. Especially the workers management interface which is very useful, however, the game should provide some differentiation between characters apart from faces and clothing.
Farm Tribe 2 is a very busy game, it has a lot of tasks which should be able to keep you busy for a while but not too much or too clicky that they get annoying. One thing is that the tasks are quite linear, it doesn't allow you to think outside-the-box or do things on your own. The tasks are also repetitive after quite a while, it's like you try to complete the same tasks but with few differences.
Farm Tribe 2 might be a disappointment for some, though it still offers us the same entertaining and cheerful gameplay.
Graphics: 4/5 Stars
Sound: 4/5 Stars
Story: 2.5/5 Stars
Interface: 4.5/5 Stars
Tasks: 3/5 Stars
Gameplay: 3.5/5 Stars
Fun Factor: 3.5/5 Stars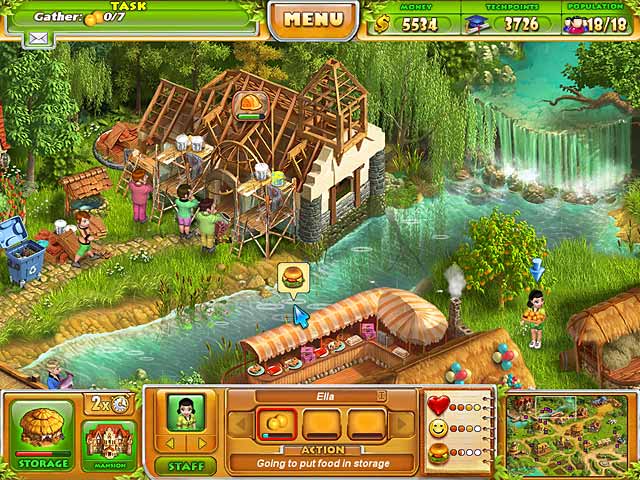 Rating: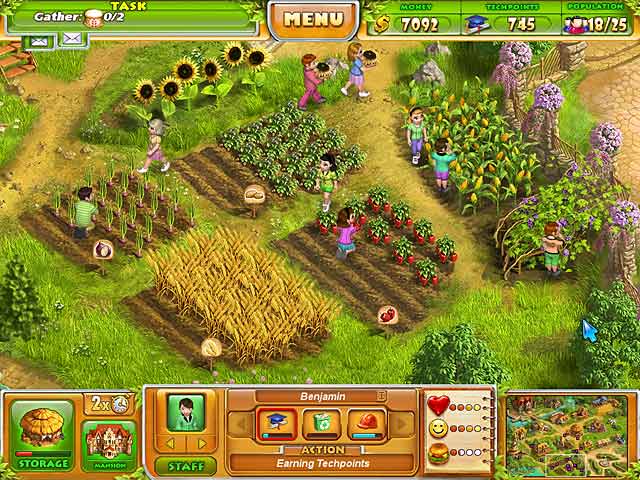 Looking for similar games? We recommend:
-
The Promised Land
-
Virtual Villagers: The Tree of Life
-
Adelantado Trilogy: Book One
Share This: