Name: Abyss: The Wraiths of Eden
Release Date: 30 October 2012
Developer: Artifex Mundi
For iPhone and iPod Touch
HD for iPad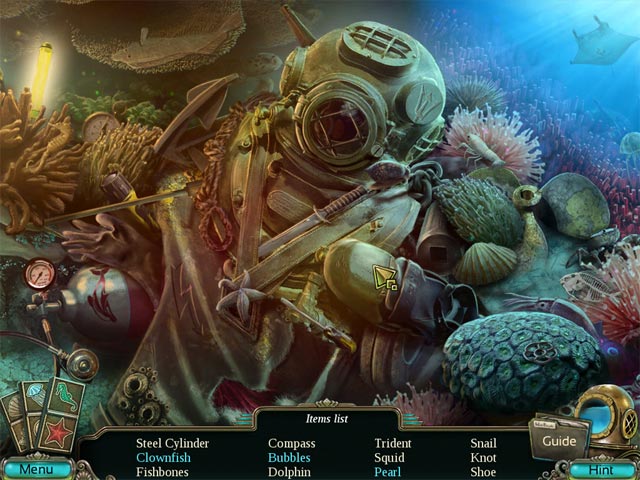 Artifex Mundi
seems to get better with each new release, therefore, Abyss: The Wraiths of Eden the latest Hidden Object Adventure game for the company, is one of the best ever created!
The main reasons why this game is so amazing are the stunning graphics and animations! All locations are very detailed and breathtaking. The artwork team seems to have done a very hard work on polishing this game since all scenes are crisp and some are extremely beautiful. Since Abyss is set mainly underwater, the water effects are also very well done too. Furthermore, all the cut scenes are fantastic, characters' movement are smooth and all visual effects are in the right place at the right time! One tiny flaw is that some characters look some kind of weird, not all, just a few.
The story based on 'rescuing-your-boyfriend' type, however, this game has enough twists to make it feels new and interesting all the time. The story is surprisingly hooking, all dialogues are well written and very well voiced. The game's atmosphere is somewhat creepy too even though the scenery is very beautiful, there are quite a lot of 'shocking' scenes to where something unexpectedly jump right in front of your face, the awesome sound effects also help a lot in this type of scene so do not turn the sound off. The music is very well composed and not repetitive.
There are a few types of Hidden Object scenes, standard one with interactions, sorting items ones and Fragmented objects one. Items are not cluttered which make it easy to find the required objects. If you do not like finding objects, you can switch to Mini-Game mode where you get to play an adapted version of Domino which we always found it enjoyable!
Most of the puzzles based on the basic types but they include some creative twists. They are mostly on the normal difficulty, they don't require much brainwork but are not the ones that you can solve right away. The difficulty of the gameplay is also just right in the middle, it's not too simple while things to do are not too overwhelm. There is a map you could use which points where you are and the location with available tasks but doesn't allow you to fast-travel so you still have to do some backtracking.
As special Extras, the Standard Edition of the game includes a Bonus Chapter which is a prequel. The Bonus Chapter is as amazing as the main game. Also, there are achievements to collect during the game.
Abyss: The Wraiths of Eden is a masterpiece from
Artifex Mundi
, it's both engaging and entertaining and you will want to keep the game going from the beginning to the end.
Graphics: 5/5 Stars
Sound: 5/5 Stars
Story: 4.5/5 Stars
Gameplay: 5/5 Stars
Puzzles: 4.5/5 Stars
Control and Navigation: 4.5/5 Stars
Fun Factor: 5/5 Stars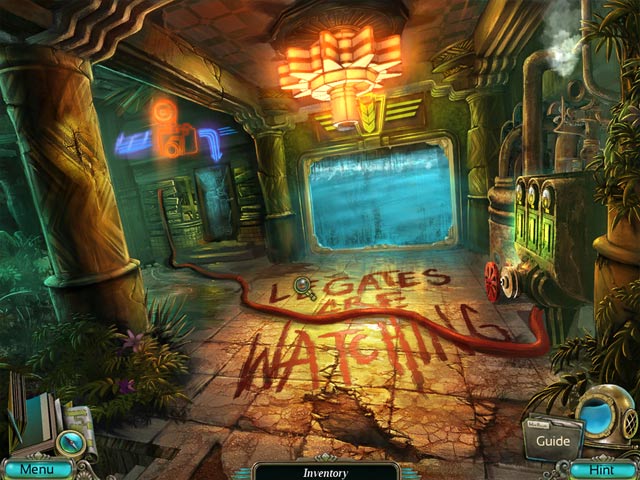 Rating: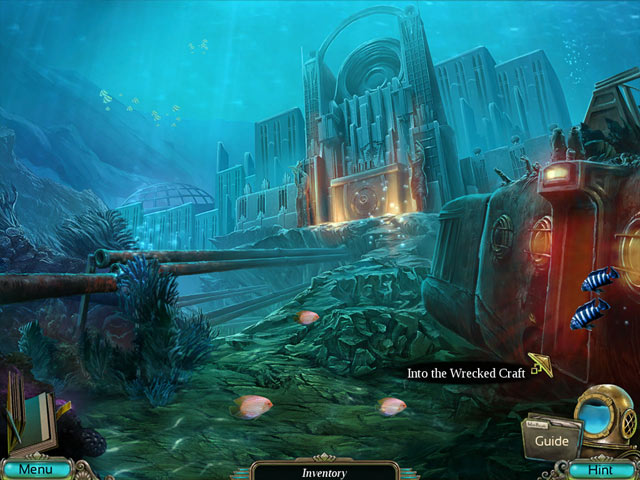 Looking for similar games? We recommend:
-
Nightmares from the Deep: The Cursed Heart
-
Dark Arcana: The Carnival
-
Written Legends: Nightmare at Sea
Share This: