Name: 7 Wonders: Ancient Alien Makeover
Release Date: 25 October 2012
Developer: MumboJumbo
For iPhone and iPod Touch
HD for iPad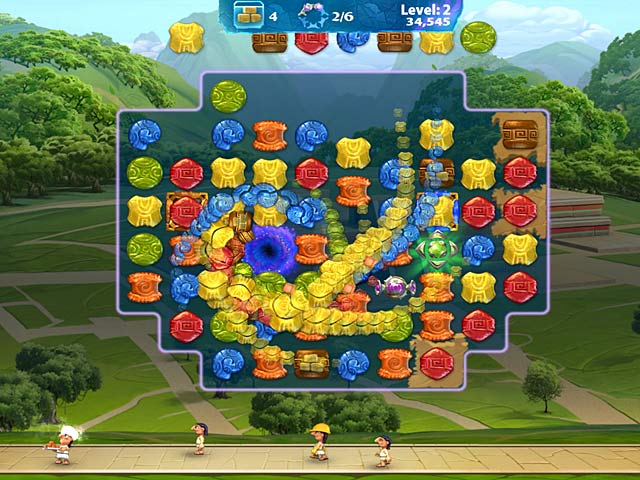 7 Wonders has always been one of our favorite Match 3 series, and this latest installment doesn't disappoint us!
7 Wonders: Ancient Alien Makeover has amazing graphics! All scenes are bright, clear and colorful both normal scenes and Match 3 boards. The difference between types of tiles on the board is clear so there's no confusion whatsoever. The main gameplay still based on the basic Match 3 gameplay, matching tiles, clearing boards which is still very addicting and entertaining.
The story in this sequel is about how aliens and human agree to work together by helping each other, aliens will provide us with new technology and advanced sciences while we, as human will provide them with resources they needed. Although the story is quite weak in this game, it doesn't seem to ruin the amazing gaming experience since story is surely not the main aspect of Match 3 games.
The game offers us 4 difficulty modes, Zen, Normal, Difficult and Insane. The modes are classify by the time limit, Zen mode is untimed and Insane mode has super-fast timer for example. Once you completed each Match 3 board, you will be able to get building materials. These building materials can be collected by completing or matching a certain kind of tile which is also a very nice additional objective! The materials then can be used to build wonders around the world, these buildings are very well crafted and beautiful indeed.
As we said above, the game based mostly on the Match 3 boards. Luckily, these boards aren't super-simple or drab. Some are very challenging while some are easy, and there are tons of power-ups to use too. Power ups in this game is very helpful, the game provides you with a variety of power-ups both that perform automatically when you completed 4 or 5 tiles in a row and the one that you can use manually. Despite the fact that the Match 3 gameplay is highly enjoyable, we wish the developers could add some variety to the Match 3 boards or even add in some puzzles or mini-games for us who get a bit tired of completing a board after another.
7 Wonders: Ancient Alien Makeover is a delightful game especially for Match 3 fans. It will sure satisfy both hardcord fans and beginners, it has gorgeous visuals and sounds even though the ganmeplay might get a bit too repetitive.
Graphics: 4.5/5 Stars
Sound: 4/5 Stars
Story: 3/5 Stars
Power Ups: 4.5/5 Stars
Gameplay: 4/5 Stars
Fun Factor: 4.5/5 Stars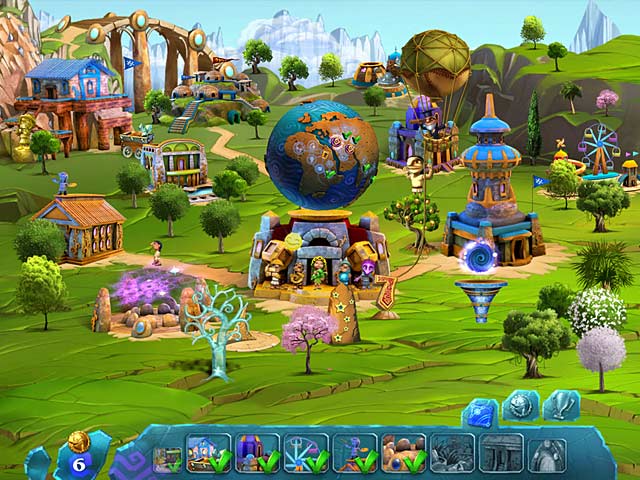 Rating: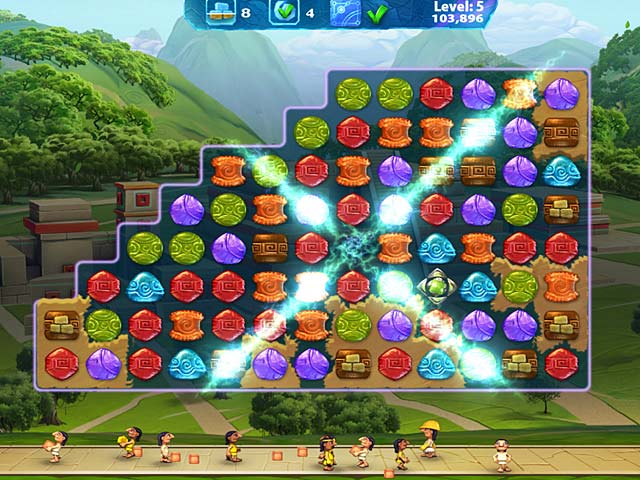 Looking for similar games? We recommend:
-
Old Clockmaker's Riddle
-
Jewel Legends: Tree of Life
-
4 Elements II
Share This: