Name: The Great Unknown: Houdini's Castle Collector's Edition
Release Date: 24 September 2012
Developer: Joybits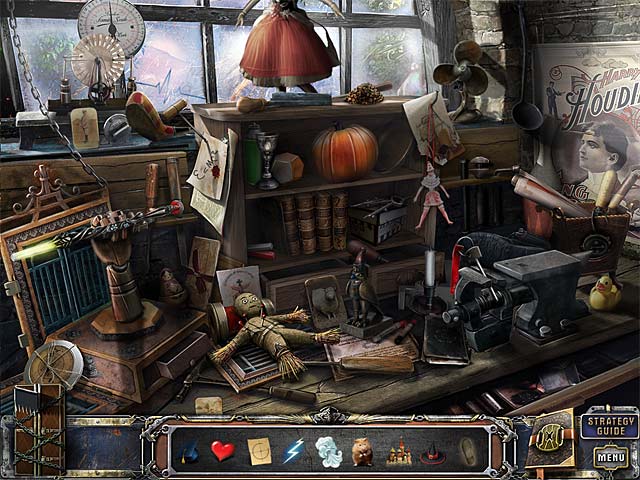 The Great Unknown: Houdini's Castle is another Hidden Object Adventure game based on the story of the famous magician, "Harry Houdini"! The story starts with a plane crash (well, not another car crash!), when you wake up you discovered that your husband has been kidnapped by a madman, as you go along, you will discover more about secrets of Houdini and the madman. We found the story to be very captivating, also, all the cutscenes are very well done and the voice overs are also great!
For the visual aspects, graphics are clear and artwork is really nice to look at. We're also really pleased there's a mixture of dark and bright scenes in the game. Music is not outstanding but good enough and fits the atmosphere of the game well.
Hidden Object scenes come in two types, standard-list types and match the object with corresponding item in the scenes. Both types are interactive and are really entertaining as well. However, puzzles are not as great, most of therm are not unique and most of them are also extremely easy!
The hint button also doesn't work very well, it only tells you that there's 'nothing to do here' but doesn't tell you where to go next! Luckily, the game is fairly linear and doesn't involve much backtracking.
As for the length, The Great Unknown has a satisfying length of the main game although the Bonus Chapter is a little bit too short, it's solid enough to consider worth the price! Apart from the Bonus Chapter, the Extras also includes a well-made Strategy Guide, Wallpapers, Screensavers and Soundtracks.
The Great Unknown: Houdini's Castle is a really great game that should keep you entertained for a few hours, it's also interesting enough to keep you interested in. Well done, Joybits, way to go!
Graphics: 4.5/5 Stars
Sound: 4/5 Stars
Story: 4/5 Stars
Gameplay: 4.5/5 Stars
Puzzles: 3/5 Stars
Control and Navigation: 4/5 Stars
Fun Factor: 4.5/5 Stars
Extras: 3.5/5 Stars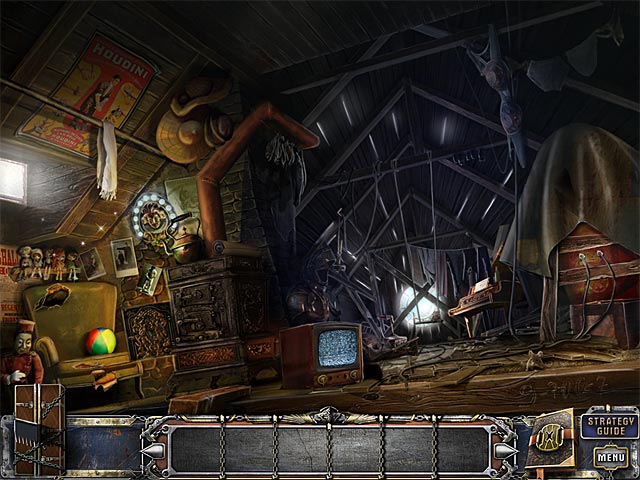 Rating: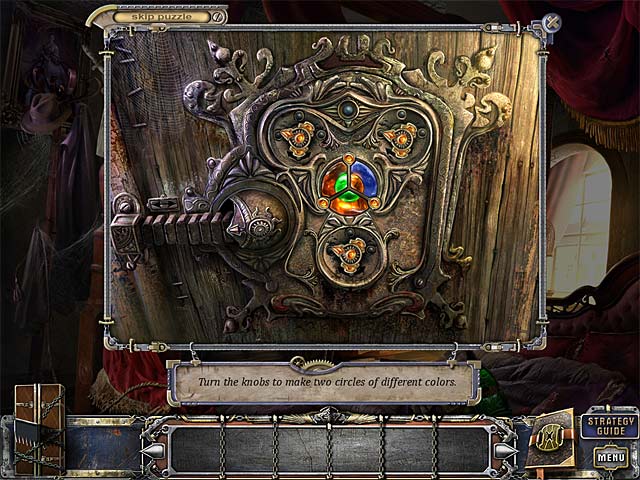 Looking for similar games? We recommend:
-
Midnight Mysteries: Haunted Houdini
-
Grim Facade: Sinister Obsession
-
The Agency of Anomalies: The Last Performance
Share This: