Name: Margrave: The Blacksmith's Daughter Collector's Edition
Release Date: 17 September 2012
Developer: Inertia Game Studios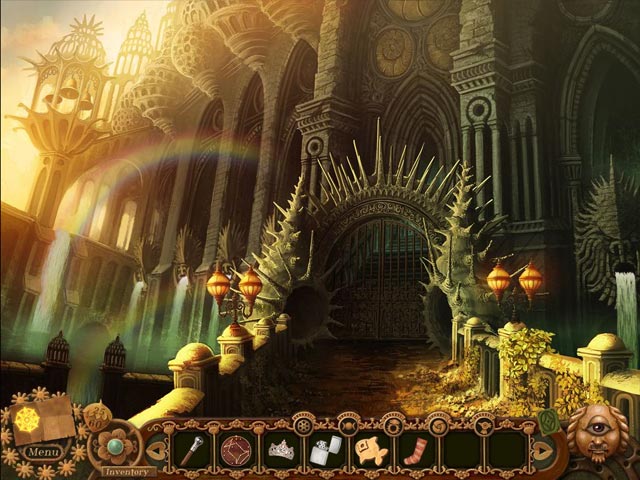 Margrave series has come a very long way since its first game. "
The Secret of Margrave Manor
" and "
Margrave Manor 2: Lost Ship
" are a fairly standard straight-HOG game, while "
Margrave: The Curse of the Severed Heart
" is a fantastic Hidden Object Adventure game! And so, this latest addition to the series Margrave: The Blacksmith's Daughter is by far, the best in the series!
To start off with, the story of this game continues very smoothly from the previous game, there's also a recap available in the Strategy Guide if you need some help remember what had happened. Graphics in this game are clear and artwork is brilliant, many scenes are beautifully drawn and vivid in color. Although the color scheme seems to be based in gold, brown, yellow, green type, we still find it better than many games that based in dark-toned colors!
The gameplay is very creative, you go from place to place, complete tasks as usual but in this game, you have to fulfill the wish of many talking 'Seers' in order to move on. There're also several special abilities you will be able to use during the game, these abilities are logically used unlike in several other games. There is also a map in the game which is fairly useful, it points what to do next and give us a view of the places but it doesn't allow us to jump right to the location, so you still have to do quite a lot of back and forth walking. What special about Margrave 4 is its humorous dialogues. You will sure do a lot of reading in this game, but all dialogues are very clever-written and are very delightful to read. The game is also full of voice overs, which are top-notch and not just flat. Some might found that the voice overs are irritating, especially the main heroine, "Edwina Margrave", but in our point of view, we found them really lovely, anyway, you can turn the voices off in the option menu if you want to.
There're two types of inventories, first type is the standard type where you keep all your useful items, the other type is what they called "Keepsake Inventory", this stores all the diagrams and explanations which are necessary for solving puzzles. As for the puzzles, they're extremely imaginative and most of them are very unique, they're all very entertaining indeed. Hidden Object scenes are on the difficult side and are not interactive, at least, they're very well made.
As we all remembered from the previous Margrave, the music in the game is amazing. Same as Margrave 4, the title music on the menu screen suits the game perfectly and is really enchanting. Moreover, the background and theme music used during the game are also professionally composed!
There're 60 Strawberries to collect in the game, once you collect all the strawberries, you will be able to unlock the "Strawberry Book' as a bonus. This book will allow you to read the story behind "Elize and Uisdean", the two characters in the game. Margrave 4 should easily score 5 Stars rating from us if it includes more Extras in Collector's Edition. The Extras of the game includes very few things, a Strategy Guide which is very well made although a little too wordy, the Strawberry Book as mentioned above and a Bonus Chapter which provides you a reasonable amount of gameplay but feels unimportant to the game.
Ultimately, Margrave: The Blacksmith's Daughter is a very lovely game that could very well keep you entertained for a few hours, even though it lacks in Extra Content but its gameplay and all other aspects are very well crafted and very worth playing!
Graphics: 4.5/5 Stars
Sound: 5/5 Stars
Story: 5/5 Stars
Gameplay: 5/5 Stars
Puzzles: 5/5 Stars
Control and Navigation: 4/5 Stars
Fun Factor: 5/5 Stars
Extras: 3/5 Stars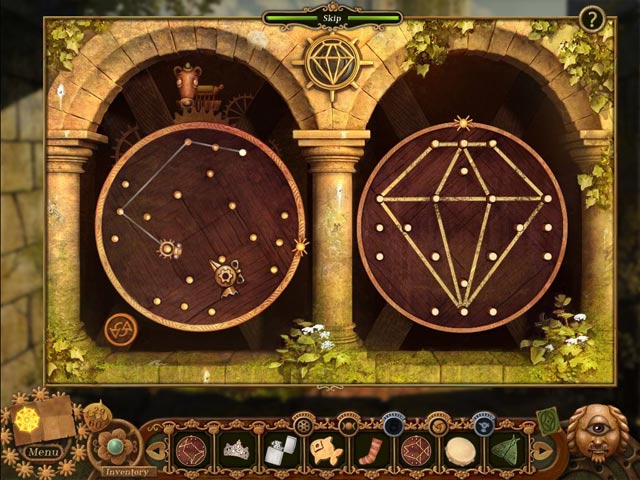 Rating: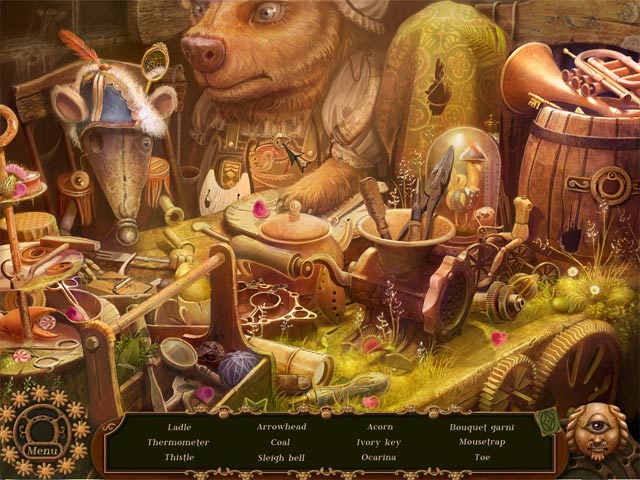 Looking for similar games? We recommend:
-
Awakening: The Skyward Castle
-
Death Under Tuscan Skies: A Dana Knightstone Novel
-
Allora and The Broken Portal
Share This: