Name: Dark Parables: The Red Riding Hood Sisters Collector's Edition
Release Date: 21 September 2012
Developer: Blue Tea Games
For iPhone and iPod Touch
HD for iPad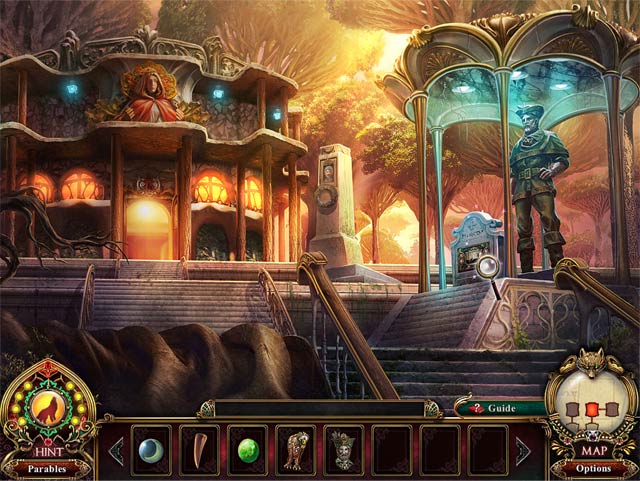 Dark Parables series is surely one of the best Hidden Object Adventure series in the market, Blue Tea Games never disappoint us! In this latest installment, you as the detective, have to go on an adventure to rescue the Red Riding Hood Sisters from the Evil Wolf Queen in the Mist Kingdom. The Red Riding Hood is definitely one of the most classic stories, but this twisted version is surely not childish.
As usual, the game offers us a very interesting storyline based on the famous classic story, it's captivating and unpredictable! All characters are very well voiced and expertly drawn, this also includes the face expressions and the costumes of the characters.
Blue Tea Games is well known for its graphics, and so, the graphics in this game is colorful, sharp and extremely beautiful! Graphics in the Fragmented Object Scenes are also very beautiful and the objects are not incredibly difficult to find. Many puzzles are creative and unique, however, we found most of the puzzles to be not as challenging as in its predecessors.
Music is also atmospheric and not irritating, moreover, both sound and visual effects are absolutely stunning. Like in other Dark Parables games, there're morphing objects to find and parables to collect in order to explore the story in more depth. There's also a map in this game, however, it's not quite useful since it only points to the location where the HOG scenes are located not really guide us towards the location with available actions.
Unfortunately, we found this installment of Dark Parables to be specially short and the Bonus Chapter (The Boy Who Cried Wolf) which acts as a prequel to the story, although very decent but it includes many repetitive puzzles and the story is fairly weak.
Despite its short length, Dark Parables 4 is very worth buying, especially for those who're fans of this series, it has brilliant artwork and great story, a big thumb up from us!
Graphics: 5/5 Stars
Sound: 4.5/5 Stars
Story: 5/5 Stars
Gameplay: 4.5/5 Stars
Puzzles: 4/5 Stars
Control and Navigation: 4/5 Stars
Fun Factor: 5/5 Stars
Extras: 4/5 Stars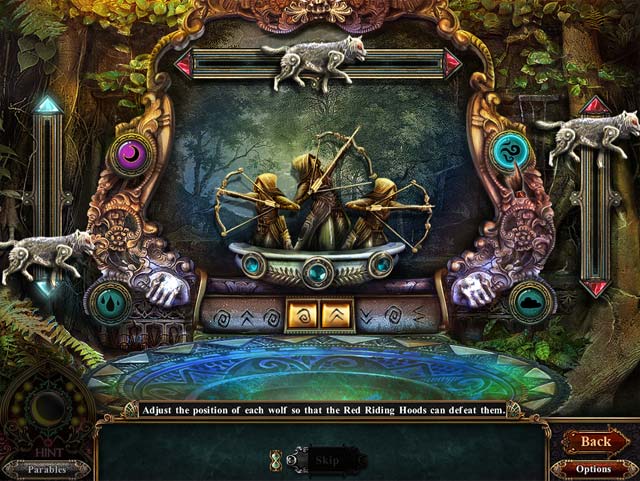 Rating: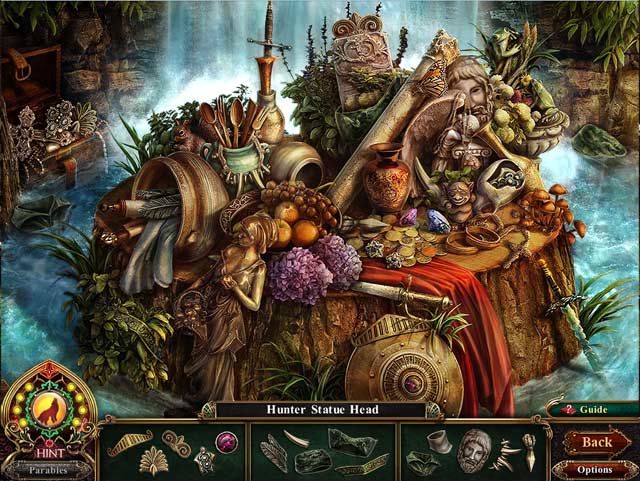 Looking for similar games? We recommend:
-
Dark Parables: Rise of the Snow Queen
-
Enlgihtenus II: The Timeless Tower
-
Fabled Legends: The Dark Piper
Share This: